In this workshop format, Mary Neal and Rebecca Valla will pose self-reflective questions; answer them from our own experience (one an NDEr, one not); and facilitate the transformational process for each participant. The intention is for lively interaction, focused discussion, and hopefully, the gift of lasting inspiration to take away and use toward a joy-filled life.
Mary Neal: I have spoken to the IANDS group in the past regarding my 1999 NDE after drowning while kayaking in South America. I had focused primarily on the story-telling aspect of my experience and less on the lessons contained within the experience. I have discovered that what I learned not only changed my own life, but these lessons have the ability to change the daily life of others. In sharing these lessons with other people, I hope to show that the joy-filled life that was born of my transformational NDEs is available to all people, not just those who have had a spiritually profound experience.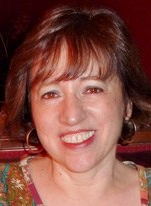 Rebecca Valla: NDErs, life-long spiritual seekers, and those who have worked through and healed serious psychic wounds arrive at the same place, which is a knowledge that we are in this life experience to love-ourselves and others. We must come to know, and trust, our authentic self, which is our higher-self connection. This "trust" relationship is a heart connection. Its' powerful energy is the source of joy and inner peace that is described so often in the accounts of NDE's. "All is well"and we are loved and "watched over" throughout our lives more than we have ever known.